Home - Weight Loss
All Trainers!
Find Your
Personal Trainer
Losing weight is not an easy journey for everyone. All bodies are different and have differing requirements for nutrition and exercise. If you feel like you've hit a weight loss plateau and need some help, we at DubaiPT Personal Trainers have the solution. Get professional assistance from a personal trainer for weight loss and get the body you've always dreamed of. Whether you need to lose weight for health or aesthetic reasons, our team is ready to help you obtain your goals seamlessly. Call us today and let us help you make your weight loss journey a guaranteed success!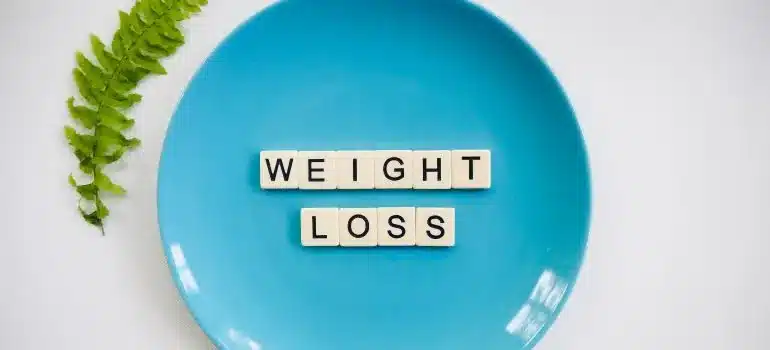 Hire a personal trainer for weight loss and easily reach your fitness and health goals
You do not have to struggle with strict meal plans and extreme exercise regimens to lose weight successfully. All you need is help from certified and reputable personal trainers. Luckily, at DubaiPT Personal Trainers that is what we do best! We help our clients achieve their weight loss goals no matter the circumstances. Whether you are a working parent, a busy student, or simply struggling to commit to losing weight, we are here for you. Our friendly employees will help you decide which personal trainer is best for your individual needs and weight loss goals. All we need is a few basic pieces of information, and you will get several recommendations for the best trainers in your area that suit your weight loss needs perfectly.
At DubaiPT Personal trainers we have some of the best male and female weight loss trainers
If you have a preference when it comes to the gender of your personal trainer, you will have more than enough options at DubaiPT Personal Trainers. All our trainers are certified with years of experience and success in helping people achieve their athletic and weight loss goals. Our clients have plenty of choices, no matter where they are. Choose some of the finest male fitness trainers in your area if that is what you are looking for. For our female clients who request their personal trainers be the same gender, we also have fantastic female fitness trainers. Hire some of the best and most knowledgeable trainers to help you with your weight loss. You can choose whatever setting you are most comfortable with, whether you want to work out in your home, at the gym, or outdoors.
With us, you will get all you need for a successful weight-loss journey
No two people are the same, and it is understandable why the diet and workout regimen your friend used to lose weight might not work for you. Our personal trainers will make an individualized workout plan just for you to suit your need and preferences. The advantages of working with personal trainers for weight loss are numerous. You can choose from several weight loss diet plans that fit your lifestyle best. You can also choose from numerous activities so that your weight loss journey doesn't feel like a chore. Losing weight with us is fun and enjoyable!
Choose a workout regimen you will enjoy with the help of a weight loss trainer
The key to a successful weight loss journey is to make it pleasurable. It is hard to commit to any form of physical activity if you are frustrated and dislike what you are doing. With the fitness trainers at DubaiPT Personal Trainers, you can choose the physical activity you love and enjoy. That way, weight loss will not feel like a nuisance, but it can be a way to incorporate healthy habits into your lifestyle. You can work with your personal trainer in the comfort of your home, at the gym, or outdoors wherever you are in Dubai. You can also choose several forms of exercise:
Our trainers will assist you in choosing the activity that is right for you and that will be most beneficial for successful and healthy weight loss. You will not have to spend hours in the gym if that is something you don't enjoy or do endless cardio. With our trainers by your side, exercise will be something you will look forward to.
Get a customized meal plan to lose weight even faster
If losing weight intimidates you because you are afraid of strict diets and rigorous food rules, you will love our monthly meal plans in Dubai. With our help, you don't have to worry about starving and tiny portions of food that make you quit the weight loss journey altogether after a few days. Our meal plans are customized to fit various dietary requirements, so you can opt for one of the following:
Losing weight can be fun and easy with the help of our personal trainers
Weight loss doesn't have to be a frightening process you view as torture. It can be simple and something to look forward to, with the assistance of fitness professionals. Choose a personal trainer for weight loss at DubaiPT Personal Trainers, and enjoy reaching your health and fitness goals seamlessly and in a minimum amount of time. Lose the weight once and for all with the help of our trained professionals, and enjoy the process. Contact us today, and let our friendly team help you achieve your goals efficiently and promptly!